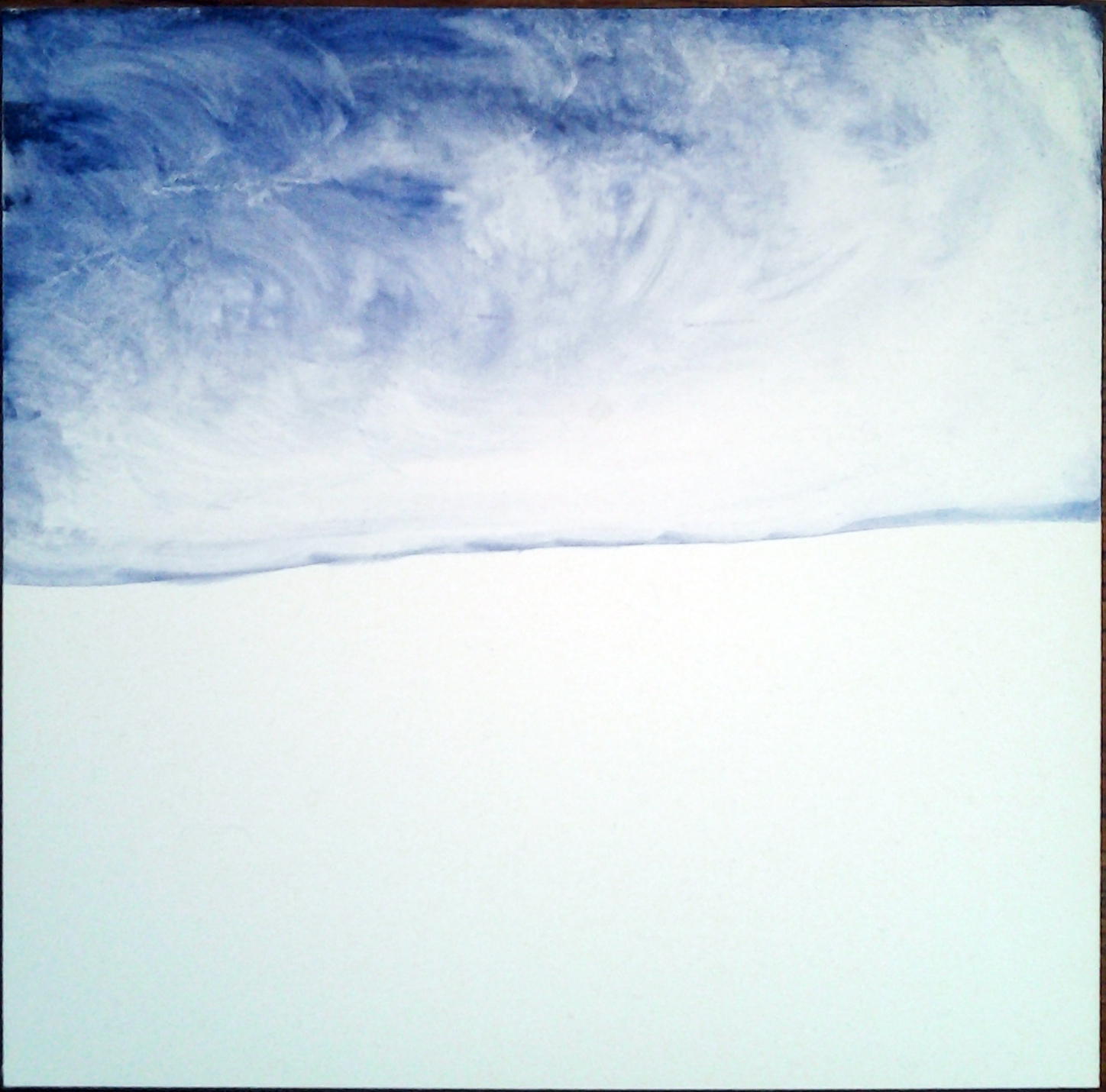 This image is a bit blurry. For some reason, this painting is defying imaging.  Scanning made it randomly grainy.  Photos have just sucked but I just am putting this up and out there anyway. The original is 8″ x 8″, and was part of my recent creativity frenzies where I was playing with not just application but also serendipitous removal of paint.  Very fun and magical when it works.
Speaking of serendipity, I've been gathering resources and ideas, and will be back soon to share more.  For now, please notice the new affiliate link on the right for the ebook Leap— I stumbled upon it and wow, was it well timed for me!  As a taste, here's a quote: "…but in truth balance is an unattainable state of being. Life is about flow, not balance."  Special thanks to tracey solingo  of twisted pinky!  So– if you're in the mood for a little late winter energy, the ebook is lovely, wise, and very positive. Let's hear it for flow.
Can't wait to share more resources and thoughts with you!