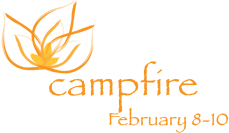 Fantasy:  I retire to my well-lighted, warm studio with high ceilings, where I also have a comfy chair or two, and a well-stocked fridge. And a tea kettle.  I do my work (yoga, paint, write) to the sound of music or birds or silence. I have enough of whatever I need: time, space, energy, stuff.
Reality: Ha.
I have a very powerful self story: "I am not musically inclined".  I hear myself sing off key (but now, with a little one, I sing anyway). I have never learned to read music. Never learned to play an instrument.  So I am learning, in sporadic 30 second intervals, to play guitar. I've been practicing a few scales, and today I wanted to really try to BEGIN to learn to strum.
The universe had other plans:
[youtube http://www.youtube.com/watch?v=kCk97etz0Fg?rel=0&w=420&h=315]
The video I was watching is from youtube, thankyouverymuch uketricks. You seriously rock. The last strumming pattern? CALYPSO!
***
How about you? Are you finding it hard to carve out any time at all (even 30 seconds) to try something new?
I encourage you to try, just for 30 seconds, or 2 minutes, try something that you have been avoiding, or that you are afraid you will be bad at… allow yourself to be where you are.  Try, then try again later or tomorrow.  See what unfolds in the interim. Effort, then space, seems to be the magical combination for me.
I'd love to hear how things are going! Feel free to be anonymous if you wish, or if you are feeling bolder, links to websites, videos, whatever are perfectly welcome!
I'll be back at 7 tonight. Hope to see you here!