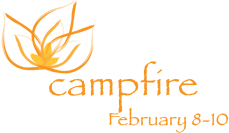 Welcome! I'm so happy you're here!
[youtube http://www.youtube.com/watch?v=7bCuZzIgMAY?rel=0&w=420&h=315]
As you look ahead to tomorrow– if you have some idea (or no idea) of the new or old thing that you might want to try, here are some resources to get you started:
Want to try painting? Not prepared with the "right" stuff? go low-tech and use coffee and an old toothbrush and q-tips….
Photography? (Borrow a camera? find batteries for yours?)
Software package? (Check out Lynda.com for some great courses)
Writing or journalling? (Notebook? pen?)
Cooking or baking?
Begin learning sign language? (signing savvy, lifeprint, youtube!)
Meditation? (calm.com  yogajournal.com)
Yoga? (myyogaonline.com yogajournal.com)
Chess?
Being patient?
Facing your fear of algebra?  (no really, I mean it!)
I'll be back with a 8am post tomorrow morning– I'll be updating 3 times tomorrow and then 3 again on sunday. I'll be announcing updates on facebook, so feel free to friend me or check out the event.
Can't wait to see you in the morning and get going on my own projects!  But for now? I hope you'll just take a moment in this snowy new england evening and enjoy the campfire!